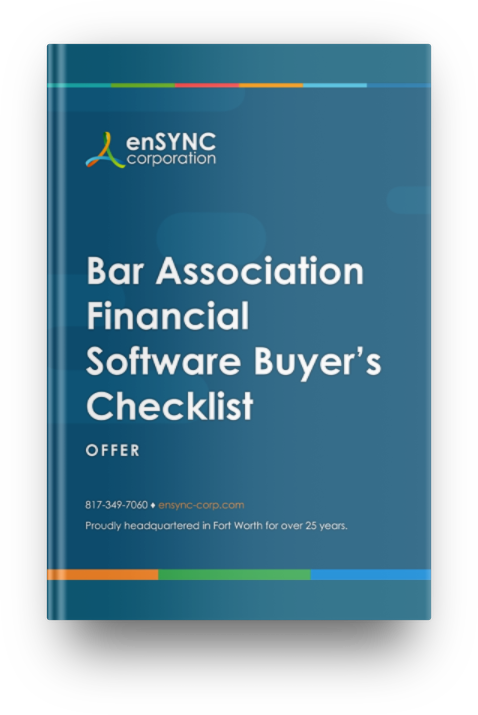 What this checklist evaluates:
Features that enable you to view your data according to customized dimensions

Process automation tools and automated financial statement reporting features

Financial status tracking tools that save time and simplify financial reporting

Features that help you stay on top of your budget

Integration with your membership management platform and other software to reduce redundant tasks and save time

System access and permission features that ensure data stays secure
Discover must-have financial software features so you can compare vendors and make the right choice.
Choosing financial software is an important choice with lasting consequences. It's important to know what tools you need while discovering new features you may not have known before.
Our financial software for bar associations checklist makes this process easy. You'll review must-have features organized by category with extra columns to compare vendors.
Download the checklist and read our guide to simplify the decision-making process and make the best choice for your legal association.
Why do you need my information?
We ask for your data in exchange for this valuable resource to: (a) send you customized information valuable to your business by email or other means; (b) improve your browsing experience on our website. Your data is always kept safe and we will never sell your information. Read more about our privacy policy here.
Is this actually free?
Yes, we are sharing some information we think is valuable when selecting a financial software system. We care about the success of our clients and want to make sure you choose the software that best fits your organization.
Choose the best software for your bar association.
Download our comprehensive checklist that lists all the features you need, so you can easily compare vendors and make the right choice for your legal services, bar association, or nonprofit organization.