It's time we take a page from the for-profit world, people! Members today shop, consume, and purchase services in a whole new way. Associations and nonprofits have some lessons to learn.
We've got the #1 selling software tool you can use to ensure continuous and lifelong membership.
Members don't grow on trees. And they don't join organizations like their daddies did.
What is Perpetual Membership?
Perpetual membership works. What is it? It's about being a customer for life. Look at Netflix. Look at Survey Monkey. Look at Just Fab. Look at Amazon Prime. These are the services you use, and the ones your members use too.
Let's look at how buying decisions are made today - be it for TV viewing or a membership. A set-it-and-forget-it renewal path benefits them and benefits you.
Make it easy for members to join your organization, get in the perpetual pipeline, and then you'll never have to worry about chasing them for renewals again.
What Membership Growth Programs Are Working For Your Organization Today?
Member-get-a-member programs? Advertising in trade publications? Discounts to your meetings?
Those might gain you a new member, but then you have to start the sales process all over again the next year.
What if you could sign up a member and get them on a perpetual membership path - allowing them to opt in to an auto-renewal process or a monthly draft that requires them to take action in order to cancel?
Check Out enSYNC's AutoDraft
You'll get the following benefits:
The #1 Renewal Tool
AutoDraft is the #1 iMIS add-on for creating and maintaining automatic renewal programs and installment payments.
PCI Compliance
By using Authorize.net with tokenization, you'll maintain complete PCI compliance.
Proven Results
Learn about one organization that brought in over $500,000 in renewal income through the AutoDraft program.
---
"We attribute $500,000 in recurring dues to AutoDraft" ... "Immediately 4% of our members signed on to the installment dues payment plan we offered. That means we'll never have to contact them again to remind them to renew their dues.

- Allen Atwood

(Texas Medical Association)
Association Guru Mary Byers says that perpetual memberships are the "big thing" in associations today.

"If you just do one thing for your association this year, make sure it's transitioning your members to auto-renewal."
Mary Byers is well-known in association and nonprofit circles. As the author of Race for Relevance and Road to Relevance, she understands the unique challenges and opportunities for our community.
At the recent National iMIS Users Group Discovery Conference, she noted that if you aren't doing auto renewals, you're doing yourself a disservice and missing out on opportunities to reduce attrition, bring in renewals faster, and get results for higher retention.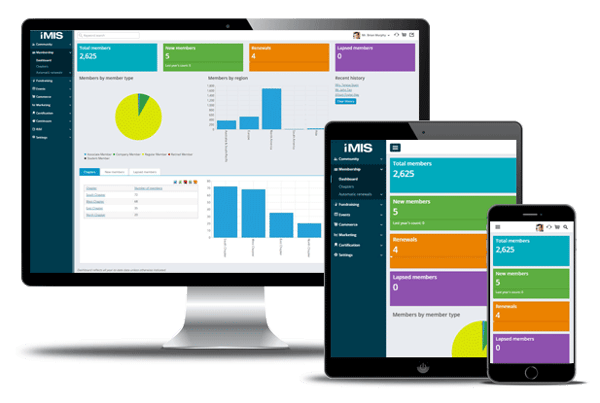 What Can

AutoDraft

Do for You?
Keeps

Your Members

as Members for Life.
No more chasing members for annual dues payments.
Maintain their payment method on file for monthly or annual dues drafts in a PCI compliant manner.
Spend your time providing services to - not selling - your members.
Monthly, Quarterly, Biannual.

Installment payments are a breeze.
What's the perennial complaint? Dues are too high!
With an installment payment option you can erase those concerns. Give members the option to pay monthly, bimonthly, quarterly - you set the schedule.
PCI Compliance Through Authorize.net.
We use tokenization through a partnership with Authorize.net. This assures full PCI Compliance.
We also have linkages with gateway provider PayPro Flow.
We make sure your members money is safe and you are following regulatory requirements.
Flexibility and Convenience.

For all.
Members will have the flexibility to pay when they want if you offer an installment program.
And you have the option to add a convenience fee - if you wish. It's up to you. Flexible for the member; flexible for you.
What's Included in the AutoDraft Add On?
You'll get a monthly subscription to the AutoDraft product and the support you need to get it up and operating.
Simple.
A truly unique membership growth strategy
Perpetual memberships appeal to Millennials, who are used to subscription services, self-service memberships, and pay-as-you-go models. To gain traction in your membership strategies with younger members, try this for-profit model of commerce.
How Much Does the AutoDraft Add On Cost?
Pricing based on the number of iMIS licenses you hold.