It Started in a Sandbox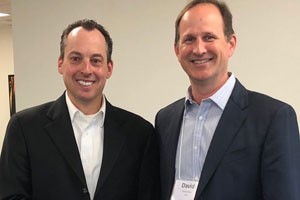 Back then they were playing with shovels and pails, and didn't really conceive of a premier technology firm, but that's when Mark and David did forge their partnership.
Through high school and college, Mark Jones and David Hickey's entrepreneurial spirit took shape when the two founded a landscape business. Fast forward through college and first jobs, and that spirit took hold again, this time leading them together to found a company based on helping associations and nonprofits.
From iMIS to Full Service Technology for NonProfits
While it was iMIS that became the pivotal point of the business back in 1996, enSYNC has today evolved to be a company that's a full-service technology firm for the nonprofit world. In addition to their large iMIS clientele, enSYNC also offers strategic assessment, software development, and payment gateway services.
The boys in the sandbox knew what they were building -- a partnership to last a lifetime.