Association Operations Support Services
Are you understaffed? Do you have a big event coming up and not enough people? Is a valuable team member on sick leave when you need help? Our Association Operations Support Services can supplement your staff when you need it. Read on to find out how our services could empower your nonprofit, association or trade organization.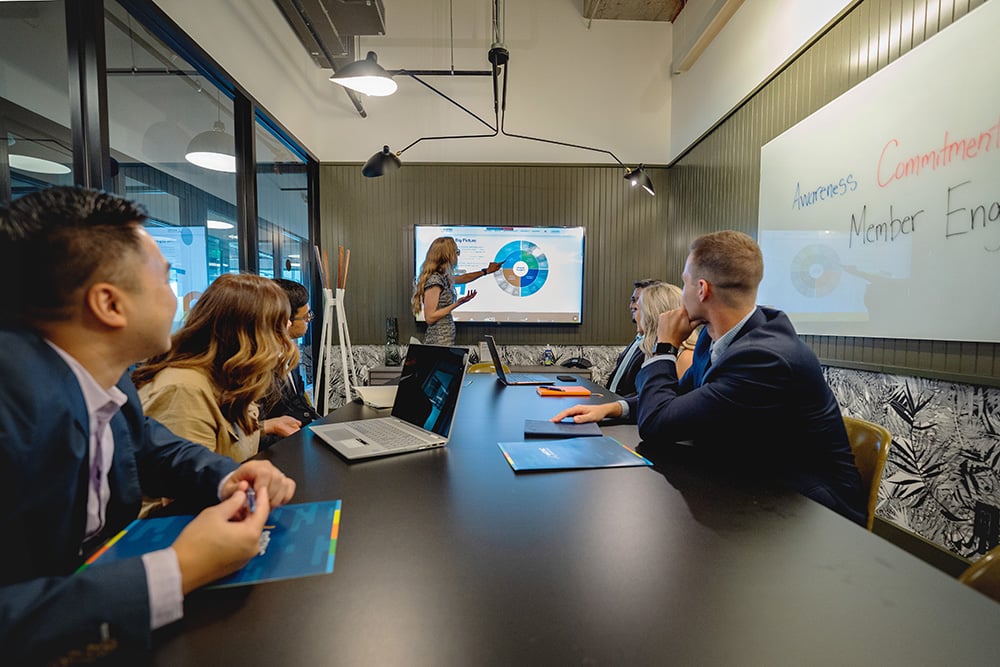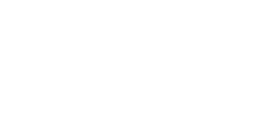 What are association operations services?
enSYNC's Association Operations (AOps) services can help round out the bench at your nonprofit organization if you have seasonal work, a special event, or are between staff members.
We can provide you with skilled and highly trained AOps specialists on a contract basis. You may need additional assistance temporarily as you seek the right candidate, or you may need long term help on a part time basis. Either way, we make hiring a specialist easy by choosing enSYNC.
Here's where we might be able to fill a gap:
Supplementing your staff for event management, high season, or when you're getting ready for an audit or another major event
Subbing for team members on medical leave, long vacations, or other prolonged work absence
Part time assistance for a longer term if you don't have enough work to hire for a position full time yet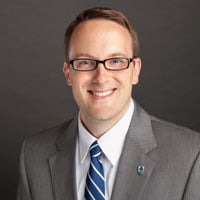 It's easy to get distracted by all the new technology. enSYNC's assessment allowed us to think intentionally and strategically about how technology can be used to achieve our goals.
Christopher Williston VI, CAE
Independent Bankers Association of Texas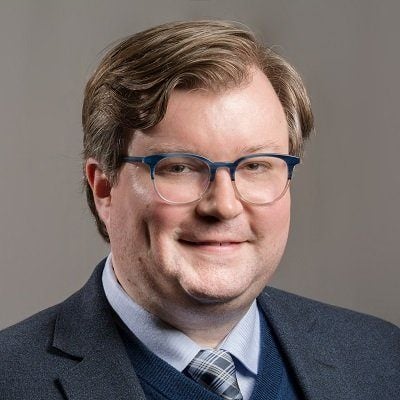 Collaboration with enSYNC has been key to TSAE's success and ongoing evolution.
Steven Stout, CAE
Texas Society of Association Executives
Watch CEO Phill Martin explain how our AOps services helped maintain his business operations–without breaking the bank.
Many nonprofit organizations need staffing assistance from time to time, but it can be a challenge to find funding for a qualified full-time employee. In this case study, hear from a nonprofit CEO about how enSYNC helped to keep his operations running smoothly.
How can enSYNC's association management services help?
We save you valuable time by finding an experienced candidate for any position in your organization.
It takes time (and money) to find, attract, and hire qualified candidates for your association. And while volunteers may help a lot, they often lack the training for certain jobs, and you may not have the time to support them as much as you'd like.
With enSYNC's fractional associations management, you can get back to focusing on your goals – instead of spending so much o time on employee recruitment or volunteer training.
Ready to focus on what you do best, and let enSYNC take care of the rest?
Here are some of the association operations tasks our specialists could help you with:
Increasing engagement with donors, members and the team
Sometimes your team is not sure about how to handle a high-touch donor, or members start losing interest and engaging less with your team. Our experts will bring new ideas and lots of experience, to help your team improve their internal and external relations and engagement.
Managing membership registration and renewals
Registration and renewals can be very time-consuming, but often only for specific events or times of year. Don't overload your team with these seasonal tasks – outsource them to us instead.
Marketing and social media management
Do not underestimate the power of social media and what it can do for attracting members and raising funds. Let our social media marketers help you develop an engaging social media presence.
Event support
The event support you have been dreaming of! Our event managers can help manage registration, provide support to attendants and speakers, and fill customer service positions to make sure your event runs smoothly.
Fundraising and event organization
If you want a successful fundraiser, let one of our experienced event planners complement your fundraising efforts. Our fundraising experts can bring new ideas or execute yours to perfection, so that more funds are raised to advance your mission.
Research, typing and database management
These jobs are the backbone of successful operations and projects. If no one on your team has a knack for these tasks, let our AOps specialists help your team get more done and stay organized.
Calendar management and scheduling
Calendars are another key part of keeping your team running smoothly, but they can be hard to get just right. Let our virtual assistants bring an expert hand and eye to your calendars and make everything run like clockwork.
Email management
Is your inbox stuffed full? Or maybe you have a dozen important replies sitting in drafts? Our virtual assistants can make short work of stuffed inboxes, get your email campaigns out the door, and streamline your emailing processes.
Why work with enSYNC?
As a partner in your mission, enSYNC can keep your operations running smoothly. And as a leader in the associations space, we can help you stay ahead of challenges and get more done.
Have something else in mind?
We can find the right person for almost any role in your organization, from virtual assistants to management. Our highly trained AOps specialists are thoroughly vetted, and they share enSYNC's approach to helping our partners and clients meet their goals.
Our community is here for you. Fill out the form below to find an AOps specialist for your unique scenario.