PayPal is requiring the use of TLS 1.2 standards as of June 30, 2017. Changes are needed to settings on your iMIS server and desktop to ensure that credit card processing can continue in the iMIS Desktop on July 1. Online processing will continue to work.
To more fully acquaint yourself with the TLS mandate, you may view our webinar on the topic:

Understanding TLS 1.2 and PayPal

If you find that credit card processing has been discontinued in your desktop iMIS after June 30, here are possibilities for resolution:
Apply a "hotfix"
This is available to you if you are on versions 15.2 or higher
Your IT department must update your server registry
You must apply a "hotfix" to each desktop installation of iMIS
An April 19 Techalert from ASI provides the information you need to do these updates.
NOTE: Windows Server 2008 R2 SP1 (a server operating system) and Windows 7 (a desktop operating system) are the oldest operating systems that can support 1.2. Also, your ASI SU fees must be up to date.
Implement Clover (formerly CardConnect) as your payment processor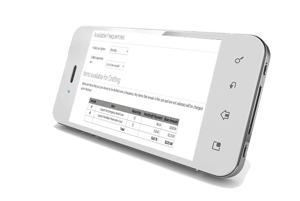 This is available to you if you are on version 10.6 or higher
This may be the most expedient means of dealing with your inability to process payments. It can be implemented in a day or two.
Read more about Clover (formerly CardConnect) and iMIS.
Get ready for an analysis of a Clover (formerly CardConnect) installation by getting a copy of two months of merchant processing statements and submit it to Janet Davidson .
Clover (formerly CardConnect) will eventually require TLS 1.2 standards as well, but they are not mandating this until 2018. You are buying time to allow your organization to conform to the standards.
If you are unsure of how to proceed, please contact Janet Davidson on July 5 at 817-349-7074 or janet@ensync-corp.com.