Streamline Your Events for Everyone Involved with MOSAIC
Does your technology support your organization's mission? Take our 2 minute quiz and find out!
Event planning and management faces many challenges. With MOSAIC, you get the tools you need to prove the ROI, to consolidate vendors for cost savings, and more, to create events that flow smoothly and efficiently.
MOSAIC makes you look polished and professional to attendees – no matter what's going on behind the scenes.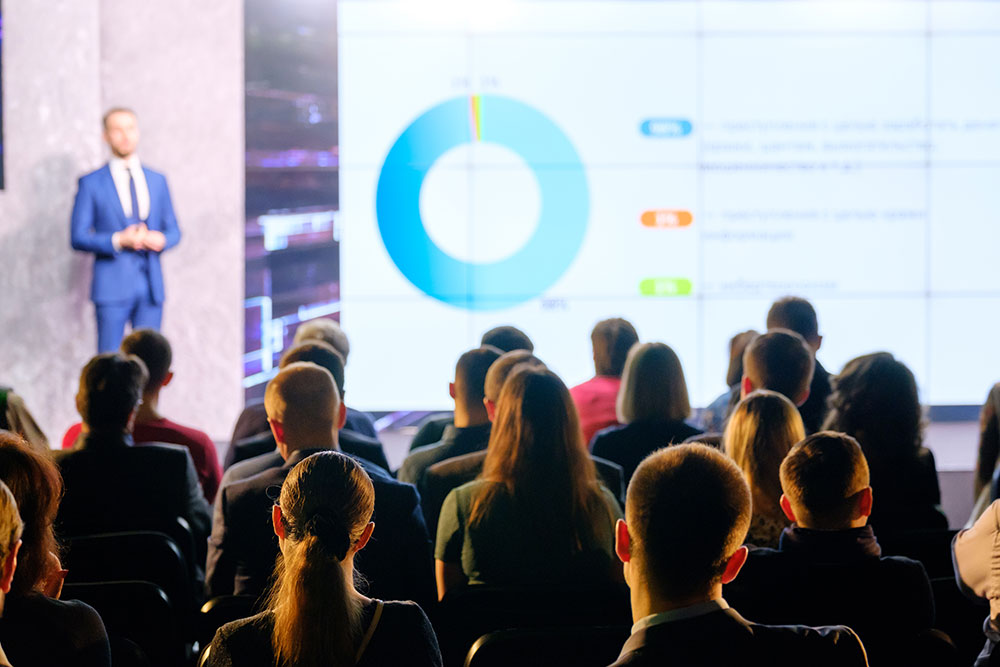 Streamlining the event experience for your attendees.
Imagine the positive impression you'll make on guests when your event is run smoothly and efficiently. Your organization will look polished and professional, creating a completely seamless experience.
Mobile Apps
Everyone's busy. With mobile apps powered by MOSAIC, guests have a convenient way to stay informed and an easy way to keep people connected.
Easy Registration
When you make it convenient for participants to register via a mobile app or your website, you're more likely to achieve your attendance goals.
On-Site System
Having an on-site system to manage people during the event as they pick up badges, sign in, and complete other day-of activities is key to a smooth and successful event.
Personalized Agenda
Just the tap of a finger creates a personalized event experience. Attendees can select and organize which sessions they'd like to attend.
Streamlining event management.
Anyone managing an event wears many different hats — how do they keep it all straight? MOSAIC ensures that no detail is neglected.
Speaker & abstract management.
enSYNC will help you sort out your speakers and abstracts, handling all the details to ensure that everything is in place on the day of the event.
Badge management.
Make sure that each attendee gets the proper badge with enSYNC's event management software.
Attendance & CE credit tracking.
If your event offers CE credits or other rewards for attendance, it's vital that attendance is carefully tracked.
Attendee polling & session handouts.
Empower session speakers with the ability to poll their audience live for instant feedback and increased audience participation and improve your organization's carbon footprint and convenience by including session slides/handouts your event app.
Personalized agenda.
Attendees can select and organize which sessions they would like to attend with a tap of their finger creating a personalized event experience for each attendee.
Why enSYNC?
If you're concerned about the challenges that face you as you plan your next event, consider working with a partner that has the experience and knowhow you need to pull off a successful event.
enSYNC understands the complexities of event planning, from providing you the information you need to prove the ROI to consolidating vendors to save your organization money. Our tools can help you juggle even the most complicated event.
We provide you with the tools you need to create a user-friendly registration, in-depth data collection, on-site management, and more.
Implementation of MOSAIC takes three-to-six weeks, depending on your current system.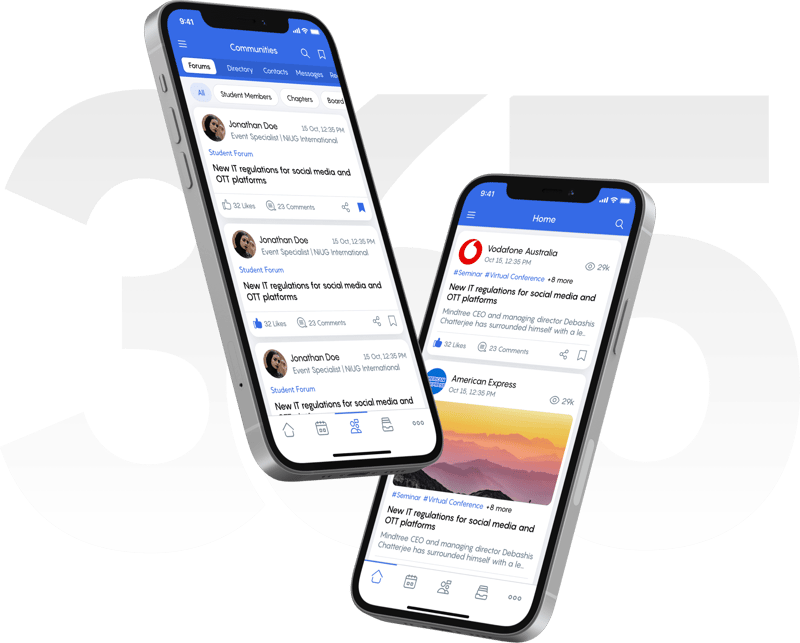 Looking to learn more about tech solutions for event management?
Today, event management requires tech solutions that make it easier for staff and attendees alike to get the most from the event. enSYNC's software solutions provide the support you need to produce a successful event.
If you're interested in learning more, just fill out the form.