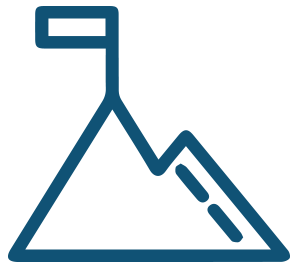 missionSYNC: Connect, Communicate and Collaborate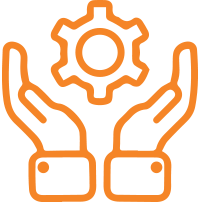 missionSYNC Supports Your Mission
Use missionSYNC's RiSE web development platform to build, connect and automate.
missionSYNC features include:
Community.

Manage your community of individuals, groups, and organizations.

Membership.

Manage chapters and committees, process membership fees and analyze membership performance.

Fundraising.

Oversee activity, process gifts and pledges, and evaluate performance.

Events.

Manage conferences, meetings and training classes of all sizes.
Certification.

Manage your organization's professional education programs.

Marketing.

Manage campaigns and sales activity as well as list acquisition/definition.

Commerce.

Manage financial transactions and import them into the accounting package of your choice.

Business Intelligence.

Analyze and improve the performance of your organization.
Association Management Made Easy
Our missionSYNC Engagement Management System (EMS) works hard for your organization to engage members and staff anytime, anywhere and on any device.
missionSYNC, powered by iMIS, is a cloud-based system that includes: Member management, member self-service, social engagement, private communities and mobile access. And, it's flexible; it includes a Content Management System, RiSE (CMS). It also has the power to manage your entire website.
This means you eliminate costly integration efforts and enables you to make smarter business decisions based on better member data.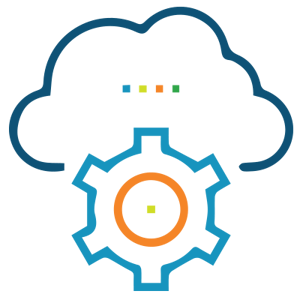 One system with everything you need.
Built with responsive design.
Unlimited flexibility with unlimited possibilities.
Save money and improve performance.
missionSYNC gives you this and more.
Association Management Made Easy
Your Members and missionSYNC
Give your members access to information that fosters engagement with your organization via these features:
Members get a personalized experience tailored to their specific interests.

They can manage their own contact data and expand their profile with data from social media platforms.

Easy purchases, donations, and event registration.

The ability to connect, communicate and collaborate with other members in online communities.
Your Organization and missionSYNC
With one system and one database, missionSYNC allows you to achieve continuous performance improvement through real-time measurement of key operational metrics, but it can help your organization do so much more:
Streamline operations with a simplified system and fewer vendor relationships to manage.

Gather more in-depth member intelligence while eliminating silos of data and costly integration.

Reduce overhead costs while improving employee productivity–members can seamlessly conduct business with you on their desktop computer or a mobile device.

Build an engaged, vibrant, inspired member community that increases retention.
Your missionSYNC introduces new opportunities like:
Self-service member management solution

Association emails and newsletters

Member community and member directories

Use new management tools to improve member services

Handle event registration and boost event attendance

Expand content offerings with easy content management
Create a job board for your members

Introduce relationship management for better community outreach

Handle payment processing in a fast, secure way

Accept online payment and boost member renewal speed

Manage fundraisers from one location

Savvy technical support and integrations
An Engagement System For Your Organization
iMIS is an open-source Engagement Management Solution allowing your members database to fully interact with your organization on all levels--and your organization to fully interact with your members and donors. And it can all happen at any time, from anywhere, on any device.
iMIS fuses database management with web publishing, creating the most powerful foundation available for everything your organization does – member management, certification, event management, communications, commerce, fundraising – and so much more.
It gives you everything you need to recruit, engage, measure, and grow while saving you time and money. enSYNC is an iMIS consultant ready to help you on your next implementation.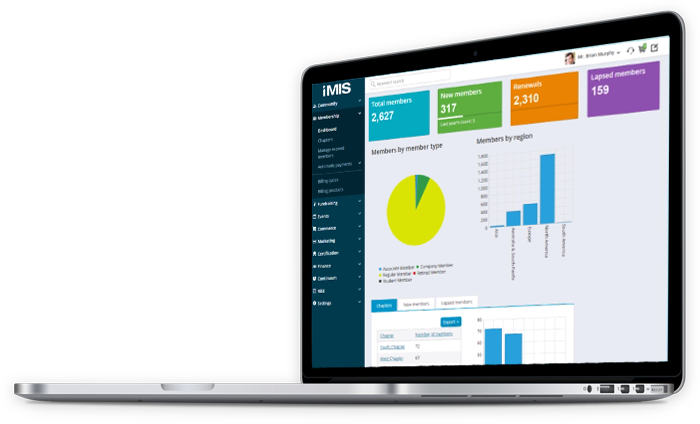 Implementation of missionSYNC
Your missionSync initial implementation takes approximately three-six months, and starts with a contract that specifies your go live date.
Implementation Kickoff.
Two weeks.
This phase is like our get-to-know-you period. We spend this time meeting your team and educating everyone on what this transitional process to your new iMIS management system will look like. If everyone is included in learning how the transition will happen, who is responsible for each task, and how we will work together from the very beginning, it's sure to be a much easier, less stressful process for everyone involved.
We'll do a kick-off call and gather technical information, as well as discuss your needs. We'll introduce the teams, review the implementation methodology and discuss roles and responsibilities.
Business Process Review.
Two weeks.
We'll hold analysis meetings to determine the way your organization will use the software modules, and we'll also outline the training process and import any necessary data. We'll identify how your daily complexities can be simplified with missionSYNC.
System Setup and Training.
Six weeks.
We'll configure your association management system, import data, and train your administrators and super users – the people who will train the rest of your team.
We'll host regular status calls for your super user team to learn of any roadblocks, issues, or impediments to the work they are doing, so we can make improvements to the system.
We'll also teach your technical team to be self-sufficient and well-versed in administering the system.
User Acceptance and Testing.
Four weeks.
This is time for your Super Users to really get acquainted with the new management system, document new business processes and for us to address any testing feedback.
End-User Training.
Two weeks.
Once we have a final sign-off from you, your Super Users can begin training your End Users. This only happens once the management system has been thoroughly vetted by your Super Users so we know it's truly ready to use. How long this part really takes is up to you.
Go Live.
Four weeks.
After team training and final data import (based on the input we receive from you), it's time to transition to the live system. We'll complete the system changes to fully change your management system to missionSYNC. At the end of this period, we deliver you the completed application.
We'll then work with your Growth Coach to select and recommend and ongoing support plan that's right for you.
iMIS Solution Provider
This is where enSYNC comes in. We're an iMIS provider that uses this powerful open source membership management software solution to help our clients be more profitable, productive, and successful.

iMIS Features Include
Our membership management software is packed with features to help you not only save time and money but also offer tools for your member community. From managing contacts and planning events to launching fundraising campaigns, iMIS features are designed with your organization's needs in mind.

iMIS Upgrades
If you're using an earlier version of iMIS and need to upgrade to iMIS 20, we should be your first call. We have the experience to make it a smooth, easy transition for you. Our expert support team can answer all your questions about the transition and get you upgraded quickly with the latest in membership management software.

Training & Technical Support
Maybe you have new staff or need to brush up on your iMIS skills. We can help. We have the experts in RiSE, IQAs, and other features of iMIS that can cause you headaches. Call us and we can discuss your staff training issues. You can also build your iMIS proficiency through our webinars, some of which are posted online. Whatever your preferred learning method, we're here to help you and your staff save time and money while getting up to speed on the latest membership management system.

Powerful Marketing Tools
Reaching your association or member community is important to further your mission. Our powerful marketing tools are built-in to help you to do just that. Marketing features include ad tracking, email marketing, fundraising/crowdfunding tools, e-commerce, and more all in our management solution software.
It will even help with building your website or mini-pages. Save time and money by using these tools and more to communicate with your contact database.

iMIS Implementations
Are you searching for your first AMS? Do you need a new one? Either way, we'll help you manage the implementation every step of the way. We commit to fully understanding your needs, then make sure iMIS is set up to your specifications and works perfectly for your association. With over 200 implementations completed, adding your member database to our open source membership software has never been easier.

Information & Reporting Tools
Nothing is easier than having all your member data in one convenient web-based application. From creating beautiful custom reports to managing campaign performance, iMIS delivers on all your membership management needs.

Memorable Member Experience
Your members and donors can manage their own profile within our easy-to-use software. From their profiles, they can make a donation, buy products, register for an event, and even connect with one another. iMIS creates a great member experience on any device directly from our cloud-based platform.

Development
Do you have a special project in mind? Do you need to update a feature or create customization to your iMIS installation? Are you interested in integrating with a third-party software product? Send all of your toughest challenges to our software engineers. We're development experts who can find the perfect solution to your trickiest problems.
Learn more about missionSYNC