Raise your hand if you are someone who believes that consultants bring a lot of hot air and not a lot of cold cash back your way for the trouble. We sometimes have the perception that time spent reviewing our operations is not productive. But here's one group who can point to real, tangible results. The American Association for Respiratory Care can count nearly $100,000 in savings after undergoing a recent strategic assessment with enSYNC.
AARC assessment overview
Called in to do an assessment for a single department in the organization – the customer service and membership area – enSYNC spent two days with the staff reviewing their processes and unwinding their business practices. They looked at membership application and renewal processing, nonmember subscription practices, data flow in to and out of the system, and more. At the end of the engagement, AARC was presented with a report outlining suggested changes that would save staff time and reduce unnecessary processes.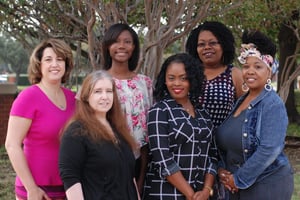 Taking the recommendations of the report, the competent staff of AARC worked quickly to implement many of the recommendations. Next enSYNC's software engineers added some tweaks, where programming enhancements were needed, and now AARC is able to cite some real time savings.
The savings came from staff time, where unnecessary processes and some unproductive work flows were questioned. Through student and group member program changes, membership card elimination, and process improvement in the LMS and magazine subscription areas, the staff of AARC will now be able to spend more time on membership recruitment and retention activities.
"As with many organizations, we sometimes get so busy, we don't stop to think about processes that have existed for years and whether or not they are still beneficial to current business. We simply make a work-around process or just find a way to get the job done in the moment," said Tina Sawyer, Customer Service Manager.
"Making the time to complete a full assessment of your processes is rewarding. Especially when the end result is time and money saved."
"We have an incredible customer service staff at AARC, yet we are all so incredibly busy and it is easy to get bogged down in outdated processes," said Shawna Strickland, Associate Executive Director.
"What the assessment helped us do was focus our energies on eliminating the unnecessary processes we found ourselves doing. It was great to have the outside and objective review of how we were doing things. Our team has already begun implementing the changes and our members are reaping the benefits."