Legal and Bar Association Management Software
Drive member engagement, enhance collaboration, and increase efficiency through our technical solutions. Get across to cloud-powered membership management, finance, and remote learning solutions for professional legal organizations, law firms and bar associations.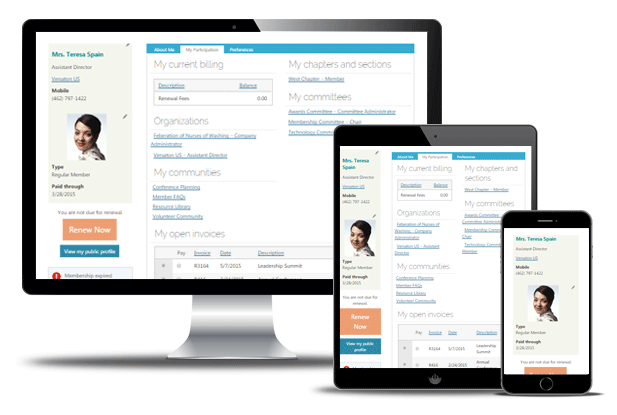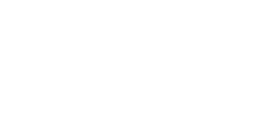 Expand what's possible with integrated software solutions that streamline workflows and
maximize productivity.
Experience the transformative power of data-driven membership management software with features that will save time, reduce costs, and maximize the impact of your association.

Improve member engagement

Automate dues collection

Provide interactive training

Automate financial processes

Create and organize live events

Organize and track advocacy campaigns

Easily manage your website

Track metrics in real time

Personalize dashboards and reports

Automate communications
Cloud-powered software designed specifically to transform your legal association into a
data-driven

membership organization.
Leverage the power of real-time data to optimize workflows from the ground up. Break down walls with software integrations that connect departments under a unified strategy that aligns with the goals of your association.

Engage members with iMIS Professional Member Management Software.
Drive membership engagement, simplify dues collection, organize events and leverage analytics for precision marketing campaigns.
iMIS is the world's only Engagement Management System (EMS™) that fuses web publishing and database management into a unified system, leading to improved operational efficiency, enhanced collaboration, and increased productivity.
Automate and streamline processes, and leverage real-time metrics to enhance decision-making with Sage Intacct - the world's #1 cloud-based accounting software.
Sage Intacct gives you real-time analytics that let you know what's really happening with personalized reports, dashboards, and visualizations that will power your budgeting, planning and, fundraising activities.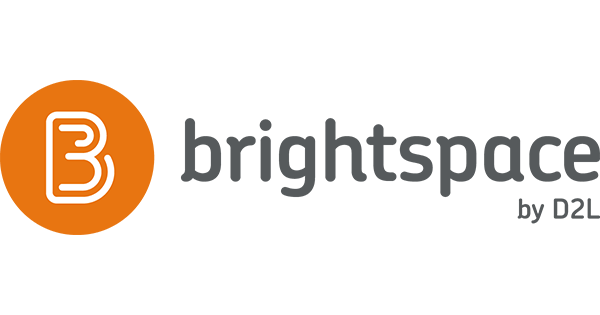 Educate, engage, and attract new members with Brightspace by D2L.
Provide interactive training, online certifications, and live events with the industry's leading learning management system (LMS).
Brightspace is the next generation of LMS applications that allow you to structure learning paths for users that align with their goals. Easy to use and intuitive, Brightspace's interface allows users to easily create powerful, interactive learning experiences, online training, and live workshops.
Engage supporters to take action with VoterVoice digital advocacy software.
Inform, unite, and engage members to take critical action on legislation that impacts your association.
VoterVoice goes beyond most advocacy software by enabling you to create, launch and monitor campaigns in your very own customizable Grassroots Action Center. Robust tools help you drill down and target the right officials and stringent verification protocols ensure that messages are always delivered successfully.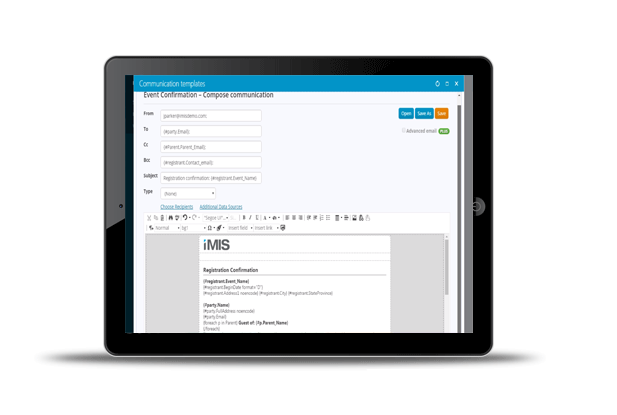 Automate recurring membership online payments with AutoDraft for iMIS.
Simplify perpetual payments, automate recurring donations, and allow members to pay large sums in installments. AutoDraft for iMIS adds instant value with recurring revenue streams while saving time and reducing costs.
Learn more about how we can help your legal organization.
We've worked with institutions across the spectrum of the law — and we know what you need.
enSync helps
legal associations

reach their full potential.
enSYNC connects you with strategic digital solutions that provide a first-in-class foundation that grows with your organization.

Attract new members, increase membership retention and improve engagement.

Create marketing campaigns that increase awareness and maximize impact.

Deliver greater value to members with targeted communications and interactive learning experiences.

Boost staff productivity with streamlined processes and automated workflows.

Improve overall organization performance with increased connectivity and collaboration.

Eliminate redundant time-consuming administrative tasks, save time, and reduce costs.
enSYNC provides resources that help get things done.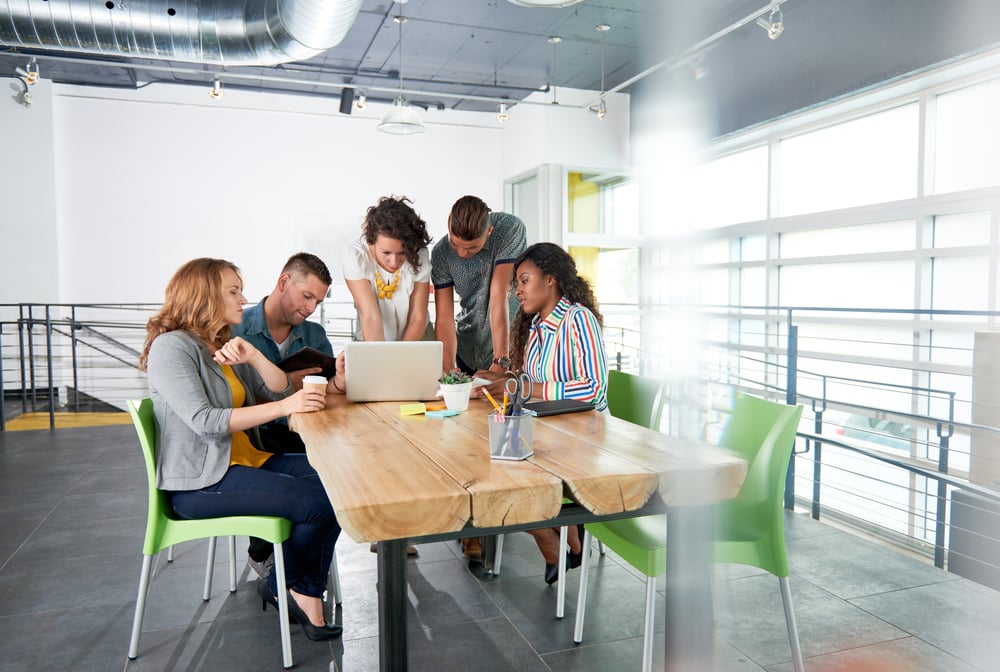 Digital Transformation for Associations
Many associations are run in a traditional fashion because they have been working for a long time and haven't seen a need to change, or because of a...
Ready to get started on your digital transformation?
enSYNC can connect and integrate strategic software that transforms how your organization manages members, provides online training, executes financial processes, organizes events, and more.
We are dedicated to powering your mission with tools that ensure you succeed today and thrive in the future.
Contact us for a complimentary demonstration, or talk to an expert:
Grab your 1-hour legal strategic assessment and complimentary demos.