iMIS Technical Support: Certified, Expert Help When You Need It
Our award-winning and certified technical support team provides fast, effective solutions to address immediate iMIS issues for both new and existing clients. We've worked on iMIS systems for over 25 years, so we know the iMIS platform from Advanced Solutions International (ASI) better than anyone.
Whether we set up your iMIS implementation ourselves or it's your first time working with us, enSYNC's certified technical support team is ready to handle any issue you face with your engagement management system.
We make the support process simple — current clients can click the button below to get started.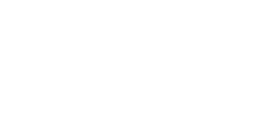 What iMIS technical support looks like with enSYNC
At enSYNC, we make it a priority to stay informed of the best practices when it comes to iMIS implementations, integration, and technical support. As the largest independent users group in the iMIS ecosystem, NiUG's non-profit, volunteer-run IMIS users group incorporates feedback and innovation from clients and partners alike. NiUG international's core purpose is to connect and educate iMIS users. See how we apply our expertise and knowledge to deliver award-winning technical support that you can count on.
iMIS Implementation
Whether your association is using the iMIS engagement management system for the first time or needs help re-configuring an existing implementation, we're ready to help you get the most value out of your system. We combine best practices from our experience working with customers, partners, and ASI employees to deliver the functionality and usability you need.
iMIS Consulting and Strategy
Our expert team serves as your iMIS partner, making sure you account for your unique business use case and technological requirements when devising your strategy. And we provide helpful information that includes the latest iMIS documentation, discussion forums, blogs, online technical resources, and ways to request support easily.
iMIS On-Demand Support
We make it simple for you to get the technical support they need, when they need it. Your staff can open a support ticket by sending us an email, calling our toll-free number, or via our Client Portal. If you submit a ticket via our automated portal, you'll receive immediate confirmation of your request and a response within 2 hours, on average.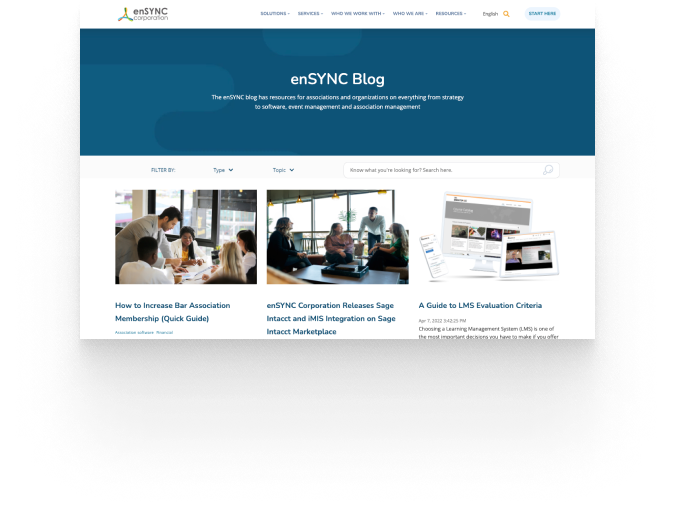 Thought-leadership about all things association strategy
Want to know how your engagement management system can help you increase membership and engagement, drive grassroots and regional efforts, and achieve sustainable growth as a nonprofit?
Learn about how the right digital transformation strategy can allow you to maximize the benefits of your iMIS implementation on the enSYNC blog.
iMIS integrations that match your association's unique needs
One of the biggest benefits — and challenges — to operationalizing your iMIS system is just how customizable they are. With the right integrations and expert support, you can link your iMIS to services that deliver the key features your organization needs to simplify membership management, fundraising, and social engagement, including: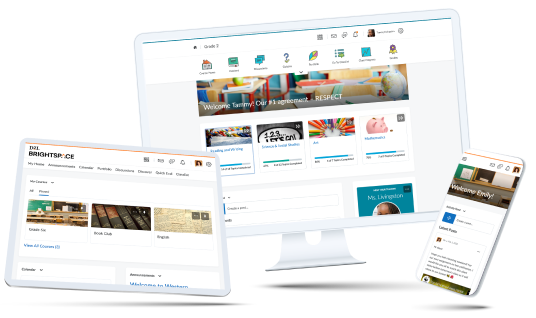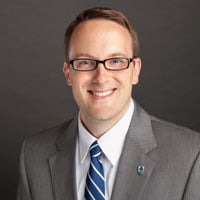 It's easy to get distracted by all the new technology. enSYNC's assessment allowed us to think intentionally and strategically about how technology can be used to achieve our goals.
Christopher Williston VI, CAE
Independent Bankers Association of Texas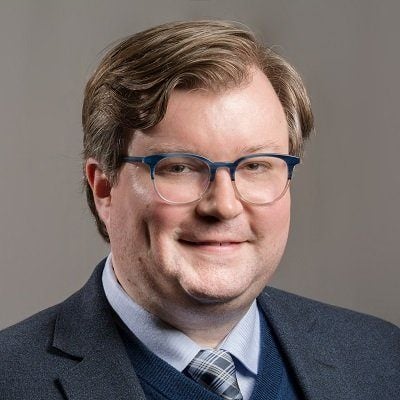 Collaboration with enSYNC has been key to TSAE's success and ongoing evolution.
Steven Stout, CAE
Texas Society of Association Executives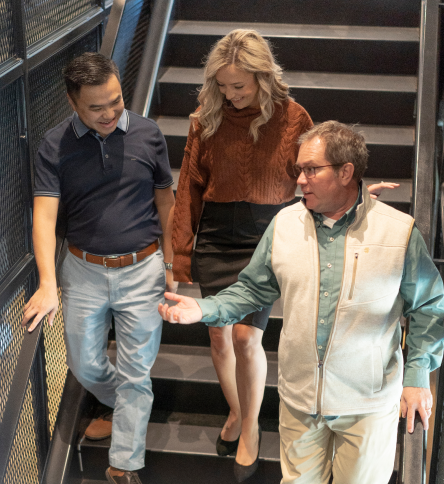 If you're a current client and need support for your iMIS, here are your resources on how to get started.
Please note: never send us your password or sensitive log-in credentials via email or support ticket. If we need that information from you, please call (817) 349-7070 to provide it on our secure support line.
Support center hours of operation
8 a.m. - 5 p.m (Central), Monday through Friday.
We will address after-hours support requests promptly on the next business day.
Information we need in your support request
In order to help us serve you better, please try to include as much information as possible in your support request.
This can include:
A detailed description of the request.
Detailed step-by-step instructions on how to re-create the error.
Screenshots of the error message.
URLs of the website where the error occurred.
ID number used when the error occurred.
Who is affected by the error.
User Login credentials (if applicable). Call us at (817) 349-7070 to provide this information.
Any additional information you feel will help us troubleshoot the error.
Please call us at (817) 349-7070 if you have any questions.
A technical support plan to solve your iMIS issues
Find out how enSYNC can provide the technical iMIS support your association needs. Fill out the form to get in touch and we'll be happy to help optimize your iMIS practice.