Elevate Your LMS
Simple but Powerful LMS Solutions for Nonprofits and Associations
enSYNC is your source for learning management software solutions designed with nonprofits and associations in mind. Your educational programming supports your mission, and we're thrilled to help. Engaging your members and anyone else who learns from you is easier and more effective with enSYNC.
Our two LMS solutions are TopClass LMS and Brightspace D2L. Both are highly capable, easy-to-implement learning platforms that work well for nonprofits and associations. We also offer an iMIS integration for Brightspace D2L so you can better organize everything you do in iMIS in a single platform.
Additionally, TopClass integrates directly with iMIS, simplifying your data management. Whichever LMS is right for you, we make it available as a thoroughly integrated solution or as an effective addition to your existing tech stack.
Contact us about which is right for you and to get started now.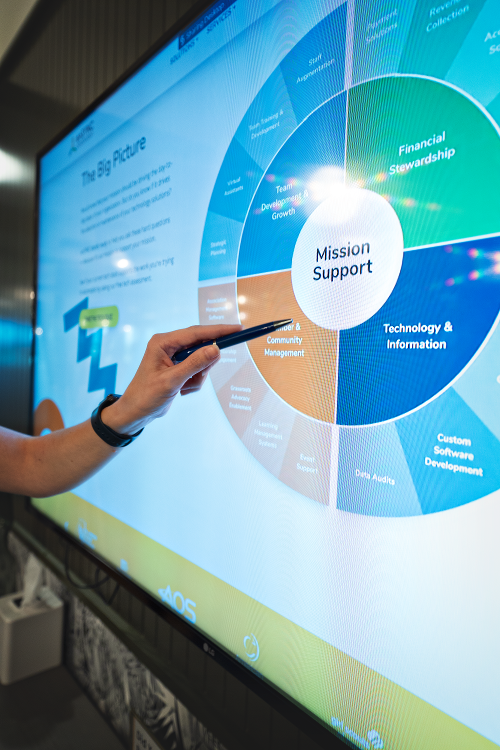 Here's How We Compare TopClass and Brightspace
Which cloud-based learning management system is better for you: TopClass or Brightspace? Our comparison of these two products should help you make a decision.
Integrates with iMIS
Automatically

Support team assists with platform

Ideal for nonprofits and associations
Requires the learningSYNC
add-on to integrate fully to iMIS.

Service teams assists with platform

Ideal for nonprofits, associations and corporations as well as educational institutions



TopClass by WBT
Our first LMS solution, TopClass by WBT, is a flexible and comprehensive system that offers you the opportunity to personalize for the needs of your organization. You're able to take advantage of a wide selection of training modules and authoring tools to outfit your online courses.
After WBT Systems was acquired by ASi in 2021, TopClass was integrated with iMIS as part of a more comprehensive LMS solution, making it even more suitable for nonprofits and associations using iMIS. Scalable and versatile, TopClass is a great choice for growing organizations.
Best Continuing Education and Association Learning System 2019

2018 eLearning Award for LMS

Top 50 Learning System for 2020
Brightspace by D2L
Brightspace D2L is a high-quality learning platform that focuses on blended learning and the learner experience. With options for personalized learning and content experiences, Brightspace offers an LMS with optimal opportunities for maximizing engagement.
By offering outstanding customer experience and functionality, D2L has made Brightspace one of the very best choices for nonprofits and associations that want to deliver excellent learning experiences.
Our iMIS integration for D2L, learningSYNC, provides a deep integration that's optimized for nonprofits and associations. It's one of the most impactful tools available to nonprofit educators bar none.
Best in Biz Silver Winner, Customer Service Executive of the Year 2021

Talented Learning Top 40 Learning System 2021

Training Industry Top 20 Learning Management System (LMS) Companies (2021)
Want to connect Brightspace to iMIS? With learningSYNC, you can!
learningSYNC by enSYNC
learningSYNC is our Brightspace integration for iMIS, our way of helping nonprofits and associations incorporate one of the best LMS software solutions available into one of the best AMS solutions available to give them a top-quality digital environment in which to drive engagement and do everything else they do.
learningSYNC helps you keep track of learners' needs across your organization. If you offer certification programs, training programs, or continuing education meant to work with other aspects of your mission, learningSYNC is an essential component of your strategy for engagement.
Provides Personalized Content Delivery for Members

Implementation of learningSYNC Takes From Two to Six Weeks

Improves Opportunities for Learner Engagement
The Advantages of Using an LMS for Your Organization
Budget-Friendly
For the amount of functionality they deliver, LMSs are an affordable and flexible solution. They are designed to offer comprehensive features including reporting and security that eliminate the cost of using additional products.
Integrates with iMIS
Both our LMS solutions can be integrated with iMIS for a comprehensive digital platform. TopClass is directly integrated with iMIS by their shared provider, and learningSYNC gives you an integration for Brightspace.
Designed for Nonprofits and Associations
Having different kinds of educational offerings means having different needs from an LMS. LMS solutions from enSYNC are intended for use by nonprofits and associations and deliver an overall better experience.
Get the Full Story on What We Do
Learn more about our in-depth nonprofit and association resources at our blog.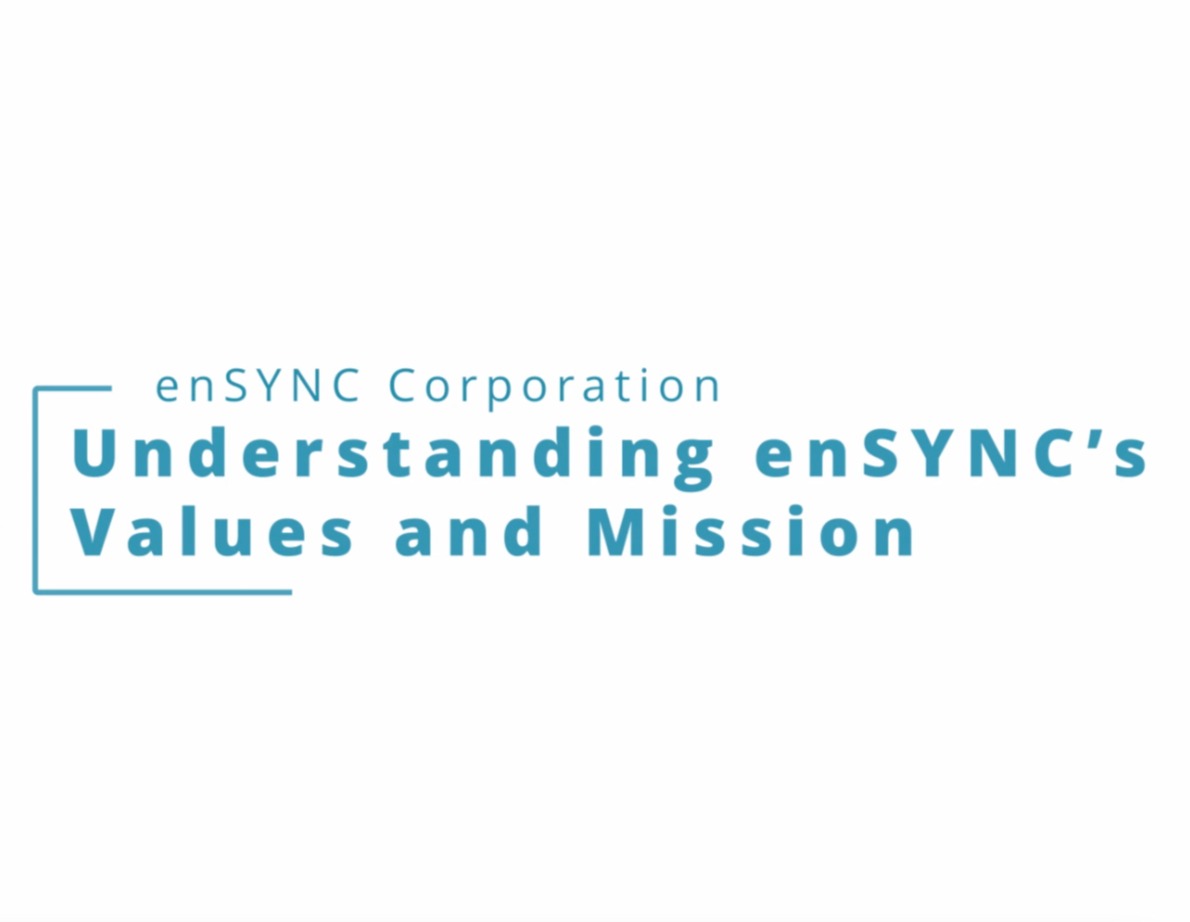 Understanding enSYNC's values and mission.
Our mission is to help our clients reach their mission. We believe that everyone has the power to make a difference in their community. That's why we...
Get Started With Better Learning Experiences
An LMS is a high-impact solution to improve the online learning experience your organization offers. With iMIS integration available for either of our LMS solutions, they're easy to incorporate into your current learning process and workflows. Fill out the form to get started with choosing the right LMS for you.